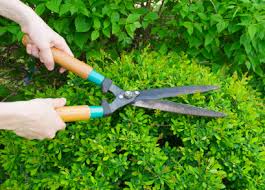 Horticulture
involves the cultivation, processing, conservation,
landscaping
, restoration, soil management, garden design, construction, maintenance and arboriculture. Horticulturists work involves
plant
propagation and cultivation that aims for improving
plant growth
, yield, quality and nutritive value. And thereby resistance to diseases, insects and environmental stresses.
Landscaping
is preparing the land for construction by studying the terrain, topography, soil quality by accounting the flora and fauna. The land must be reshaped and reshaping of land is called grading.