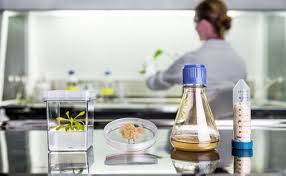 Phytochemical Analysis
is the extraction, screening and identification of the medicinally active substances found in plants. Some of the bioactive substances that are derived from plants are flavonoids, alkaloids, carotenoids, tannin, antioxidants and phenolic compounds.
Phytochemicals
in fruits and vegetables may reduce the risk for cancer due to dietary fibres, polyphenol antioxidants and anti-inflammatory effects. Thus the importance of
medicinal plant
in drug development. The General techniques involved in
phytochemical analysis
are a collection of plants, Cleaning of plants, Drying, Extraction and Sonication.