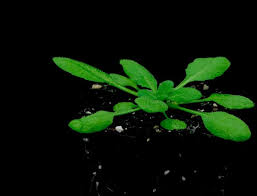 Plant physiology
is the study of the functioning of
plants
. The five main areas to study
plant physiology
is
Phytochemistry
, environmental interactions, cellular interactions,
plant
morphology and molecular and cellular biology. The principle chemical elements that are constructed by
plants
are carbon, oxygen, hydrogen, phosphorus, nitrogen, sulfur, etc. various pigments are absorbed by
plants
and some dyes are extracted from
plants
that are used in manufacturing rubber and biofuel.
Medicinal plants
have a pharmacological activity such as salicylic acid from which aspirin, morphine, digoxin is made. The different
plant
pigments are porphyrins, carotenoids, anthocyanins, chlorophyll, betalains.
Plant hormone
the
Plant growth regulators
(PGRS) that regulate the chemical for
plant growth
and development.
Biochemistry and Metabolism
Breakthrough Technologies
Ecophysiology and Sustainability
Genes, Development, and Evolution